Who Are We?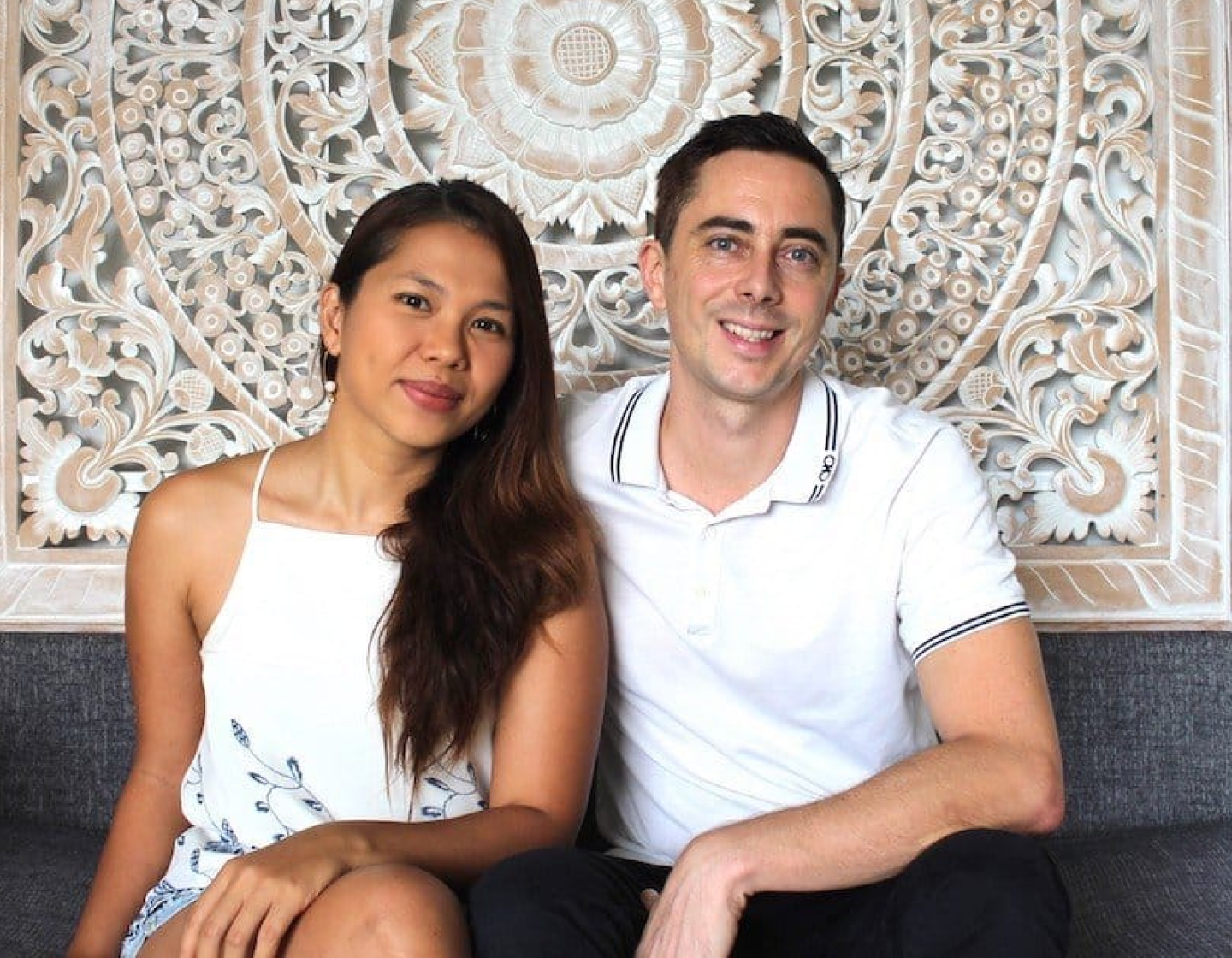 Who Are We?
Kulturë was founded by Esi and Charles, an Indonesian-French couple fond of travels and art. Both of them got to live in different countries (France, Gabon, Netherlands, Singapore for Charles, Indonesia and Philippines for Esi) and got immersed in foreign cultures from an early age. The pair got married in 2015 in Singapore and settled down in there, where Charles was already working full time in export sales.
After many trips to different parts of Indonesia such as Samosir, Bali, Lombok, Jogjakarta, Solo and Bandung, they decided to share their passion for this incredibly culturally rich country and region with the rest of the world though their online store and blog, where they tell the world about their quests for beautiful handcrafted products. In particular, we were awed by the endless creativity of Balinese artisans to make quality furniture and home decor products.

Our mission: to sustainably make and provide unique, tastefully handcrafted home decor and furniture securely delivered to your doorstep at the click of a mouse.
"One's destination is never a place, but a new way of seeing things." – Henry Miller
The perpetual discovery of new cultures, beautiful landscapes, objects and people is what drives us, humans, to travel relentlessly. The beauty of traveling resides in the fact that new experiences are endless. Arts, in particular, are one of the most diversified forms of culture in our world.
Indonesia, with its 17,000 islands and 34 provinces, offers an incredibly wide array of artistic objects and paintings, with different styles and techniques. Indonesian artistic crafts and paintings encompass designs dated from early animistic beliefs, ancestor devotion, Hindu or Buddhist influenced motifs brought by Indian merchants, Chinese or Islamic symbols and beliefs.
Wood carvings in particular can be found throughout the Indonesian archipelago, with the most famous being from Bali, Central Java, Madura, Sumatra and Papua. Each region developed very unique skills. This means each craft can be easily traced back to its region of origin at a glance.
Indonesian home decor and furniture are also some of the finest in the world. Balinese artisans and craftsmen are extremely skilled and capable of perpetually innovating when it comes to creating new designs for furniture and decorations products. We also take pride in giving more exposure to the artisans who bring natural material to life.
Balinese Wood Carving Tradition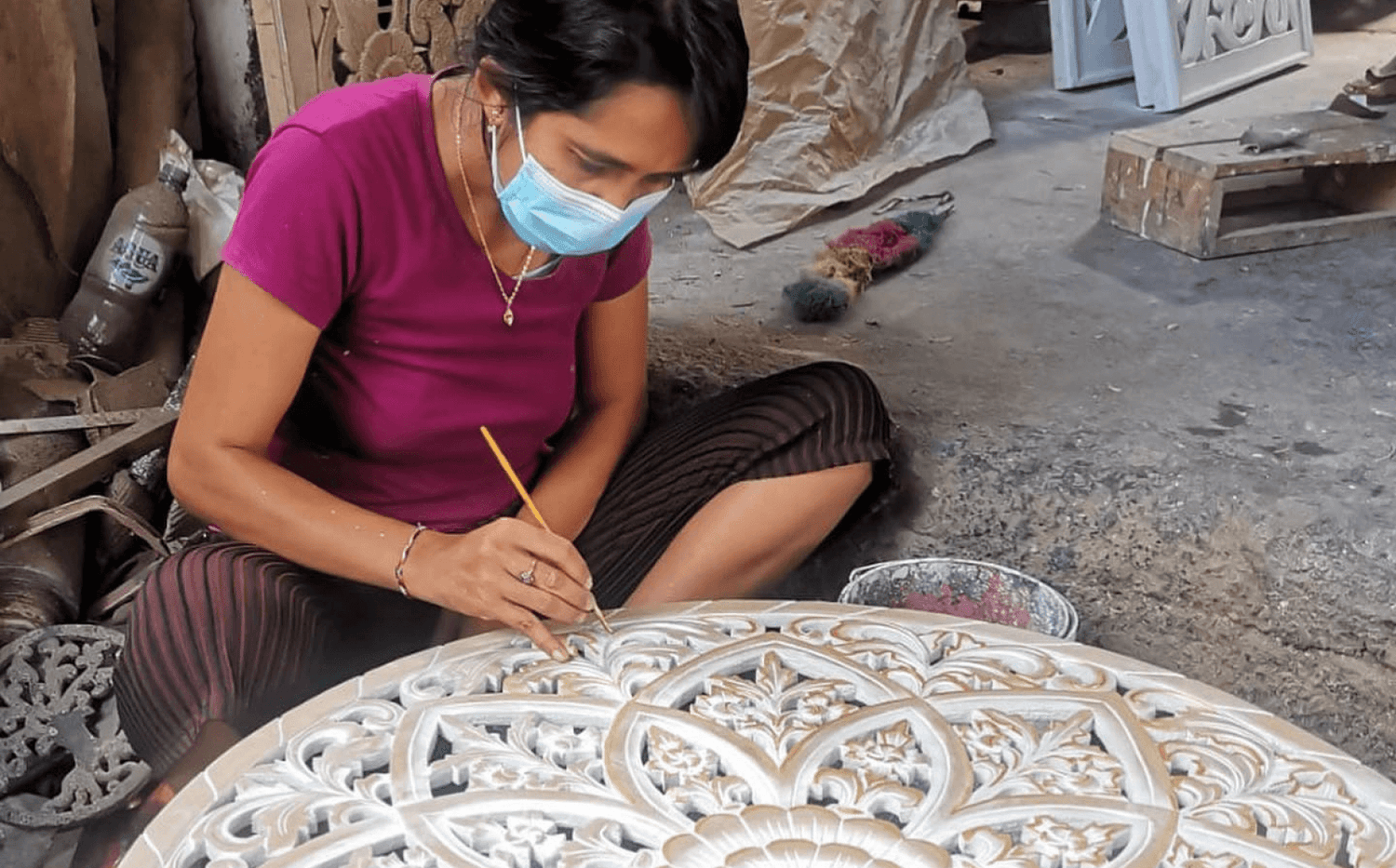 Balinese Wood Carving Tradition
Balinese wood carving is an ancient craft passed down through generations. Skilled artisans create beautiful designs that reflect the spirituality and beauty of their culture. Each piece is carefully carved by hand with great attention to detail. These artworks are not only stunning but also meaningful, as they preserve a rich cultural heritage that inspires people worldwide.